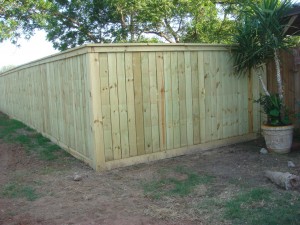 Sometimes we get a job request like this one. We were asked to put up 200 feet of fence. They wanted it to be built tough, so we installed 2 3/8 inch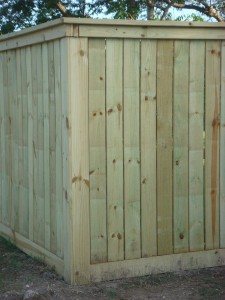 drill stem as the fence posts, and then attached a normal 6 foot picket fence. We then covered the top with two 2×4 boards with a 2×8 board on top. At the bottom we ran another 1×6 spacer to raise the fence up another half foot.
For the poles, we ran them using our tractor and post auger. Each pipe was installed around 3 feet deep with one bag of concrete in each hole. These things are not going anywhere.
To finish up we screwed in every board (instead of nails that come out over time).
All in all, it looks pretty nice. Not too bad for our first fence job!
I took some pictures, tell me what you think?